I've written before about the crack house a couple doors down from me. Since I last mentioned it, it's been busted by the police several times, the last one apparently very effectively, and sold for an amount of money that made it clear there was fraud going on.
Well, earlier today it caught fire.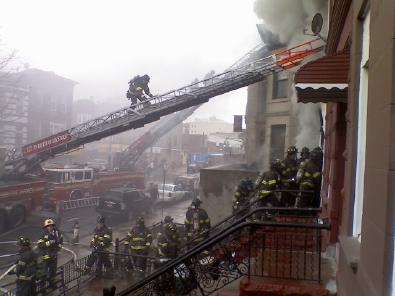 Nobody was inside.
It's funny: As I write this I'm trying to figure out the funniest way to comment, and I find that I can't. I mean, lots of funny things are occurring to me to say, but something about the raw, destructive, elemental power of fire leads me to hold my tongue.